While Playing Pocket Planes, you will encounter different weather conditions at your airports. Some weather conditions might close an airport, preventing any arrivals, departures, or stopovers in said airport. When an airport is closed, the airport name will be in red, opposed to being in white. You can also view cities that have been closed due to weather in the Events tab in the Menu. Weather conditions usually last from a half hour to a full hour.
Fog
Fog is a real-life scenario. Fog brings down visibility so that the pilot will not see as well making a flight in fog very dangerous. Similar to real life, in Pocket Planes, fog can close an airport but it doesn't always.
Despite its name, the Fogbuster is still impacted by fog.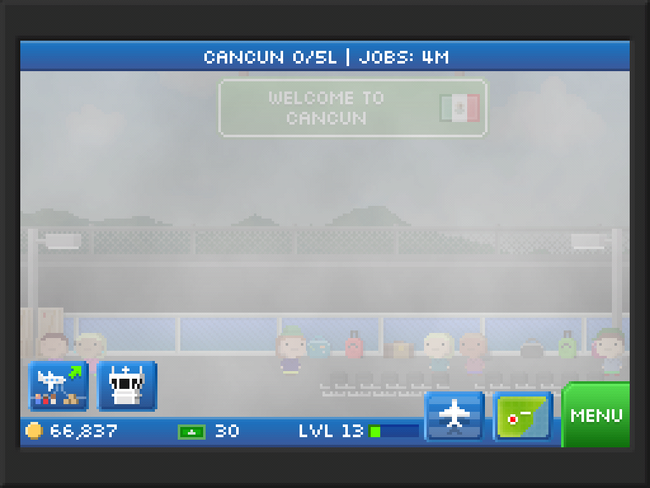 Rain
Rain, just like in real life, can, but they do not/do close airports. Rain is more common to occur in airports close to the equator, but not too close that it would become a Tropical Storm.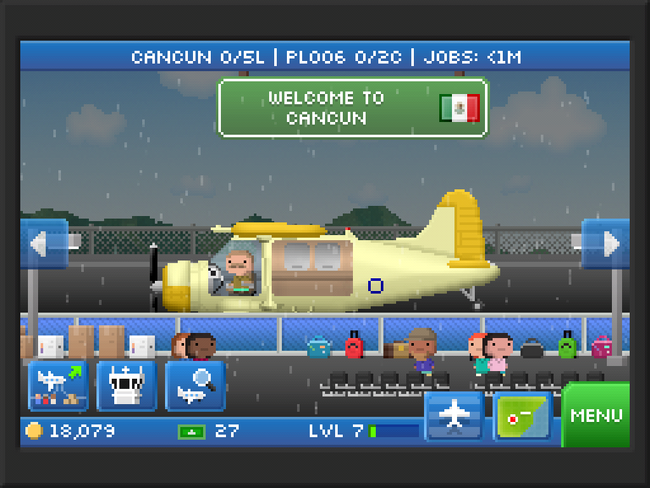 Thunderstorm
Thunderstorms are very similar to Rain, but every few seconds a large lightning strike will occur and make a large flash in the background of your airport. Thunderstorms can close/not close down an airport.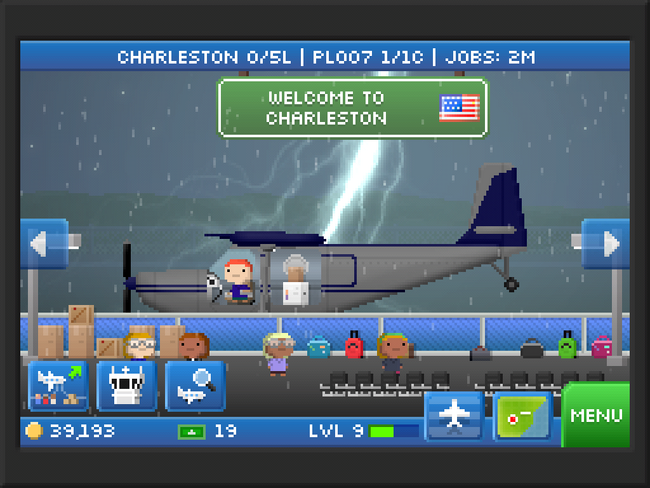 Tropical Storm
Tropical Storms are most likely to happen to airports very close to the equator, like Miami, Florida. Tropical storms can close/not close down an airport because the rain and heavy wind make the runway slippery and hard for the airplane to take off.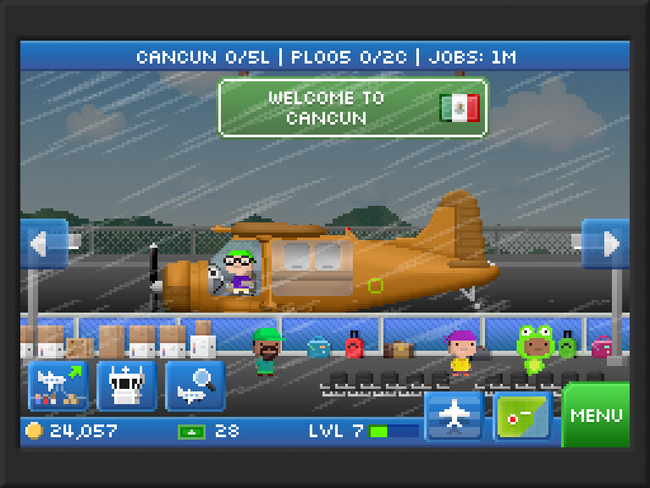 Snow Storm
Snow Storms are more likely to happen in northern airports, like airports in Canada. Snow Storms can also temporarily close down an airport.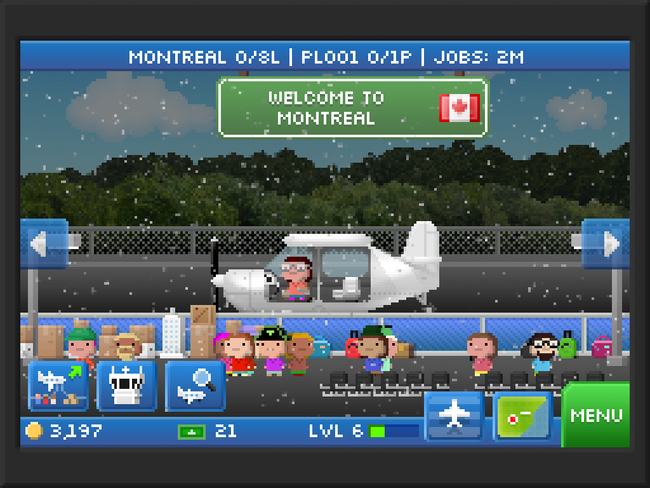 Other
Computer Failure
Because not all cities in Pocket Planes can experience precipitation, Computer Failures are another form of event that can temporarily shutdown an airport. Computer failures will always close down airports.

Turbulence
See Turbulence for more information.  Occasionally, a plane will experience turbulence during a flight, where it will for some reason be flipped upside down for a few seconds, a siren will be heard, and all of the passengers onboard start screaming. Such occurrences usually mean that the plane is about to land in a city currently experiencing (and possibly closed by) bad weather, except for computer failures, or at least flying past it, though not always. Conversely, turbulence may also happen to the plane for no reason, even there isn't any bad weather in sight.